Summer is here, and for many that means it's time to start enjoying the outdoors. With warm temperatures around the clock, many New Englanders take this opportunity to enjoy their backyards to the fullest. Likewise, because the nights are so warm, the party doesn't have to end when the sun goes down! With some high-quality outdoor lighting, you can keep your gathering going well into the evening hours. (Just don't keep your neighbors up too late.)
There are tons of different ways you can light your outdoor space, and how you want to do it is entirely up to you. In fact, there are so many different fixtures and light styles out there that you really will have to get in and do some digging for yourself to pick out exactly what you're looking for. However, if this seems like a daunting and overwhelming task, we have some starting points for you. Here are a few tips you can follow to upgrade your yard with the best outdoor lighting system this summer.
Focus on High-Traffic Areas Like Decks & Patios
Outdoor lighting should accomplish two goals: they should be decorative and they should be functional. Decorative lights might be something like uplighting on a large tree or bush while functional lights are something you use to see. Light fixtures in high-traffic areas like decks and patios should be functional first and foremost.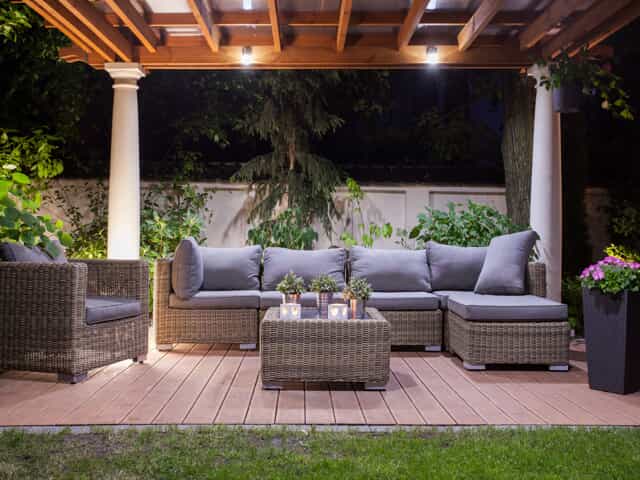 Choose light fixtures for these areas that are designed to emit light in a wide radius. Fixtures that have multiple bulbs are also a great idea. Also, consider getting lights that you can hang above this area in order to really flood it with as much light as possible. The better you and your guests can see, the more likely people will be to hang out there. However, if your patio or deck is not covered, try to do your best to use dimmer lights or shield them from the top side. This will help reduce glare, and that's a lot friendlier to neighbors who may not appreciate having a bright light from your yard blasting into their windows at late hours.
Light Up Pathways & Stairs
Pathways and stairs around your yard should be a primary focus for lighting. These areas not only serve as beautiful accents but need to be illuminated so those who are walking around on them can see where they're going. Nobody wants to have anyone trip and get hurt on stairs they couldn't see, and creatively using outdoor lighting can prevent this problem.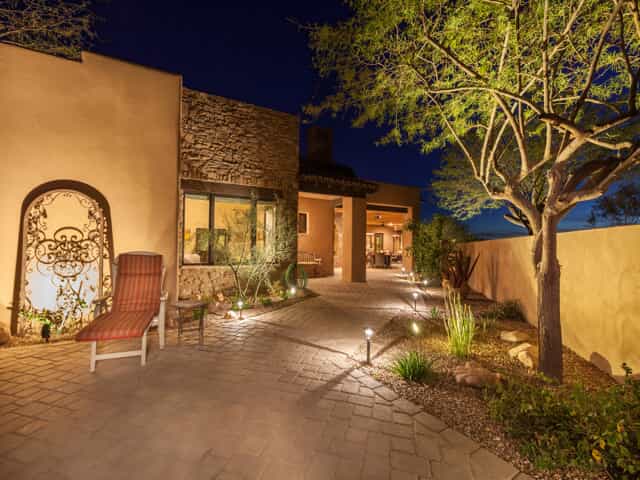 Use low-to-the-ground lighting for lining pathways and stairs. Many great lighting options are solar-powered these days, however we recommend having our team install an outdoor electrical line so you can attach these lights to a switch and turn them on and off as needed.
Keep Lighting Low-Key with Hardscape Lighting
When it comes to lights, subtlety is often the best decision. Harsh outdoor lighting is uninviting, and creates shadows that make your yard look like a highly-contrasted disaster.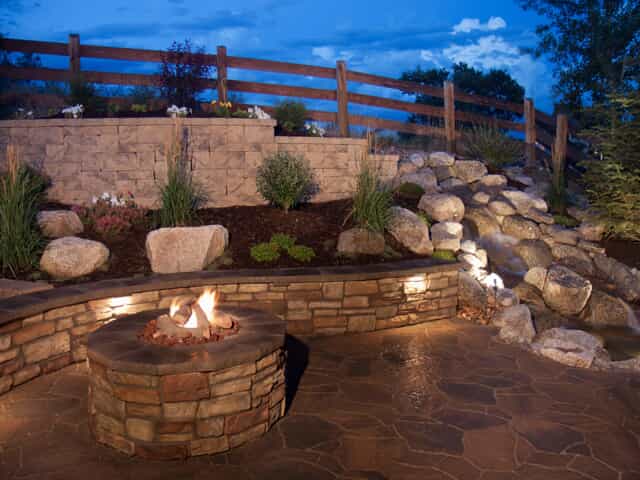 Subtle, lower-brightness lights that are used properly will accentuate the beauty of your hardscape, making your property even more enjoyable and inviting. You'll be able to enjoy your landscaping all day long from the comfort of a well-lit deck, all by making the right outdoor lighting choices.
Lights Also Add Security—Use Them to Your Advantage!
Security lights are a bit different from decorative outdoor lights; they aren't aesthetically all that pleasing, they're extremely bright, and the fixtures themselves aren't really much to look at. However, being beautiful isn't really their job. They're designed to keep you and your home safe by flooding low-lit areas when they detect motion.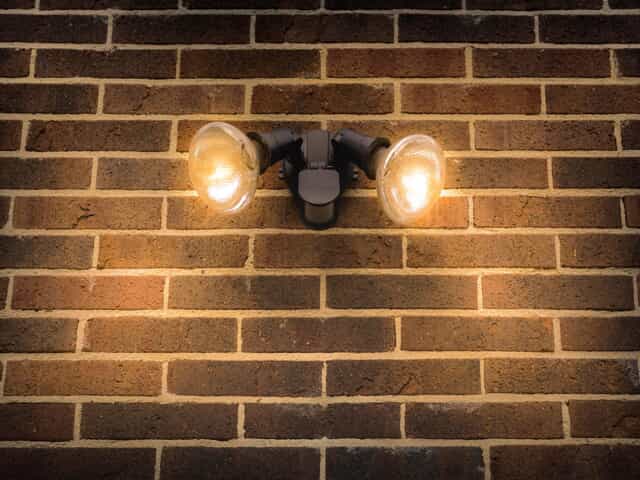 This gives would-be intruders nowhere to hide and can also alert you when one might be present. We recommend a security light for unlit side yards, front yards, storage sheds, and any other area that might need some extra protection during the night time hours.
Interested in installing new outdoor lighting fixtures? Need your outdoor lighting fixed before the start of summer? Schedule a repair service by calling the experts at HomeWiz at (207) 506-2232 today!